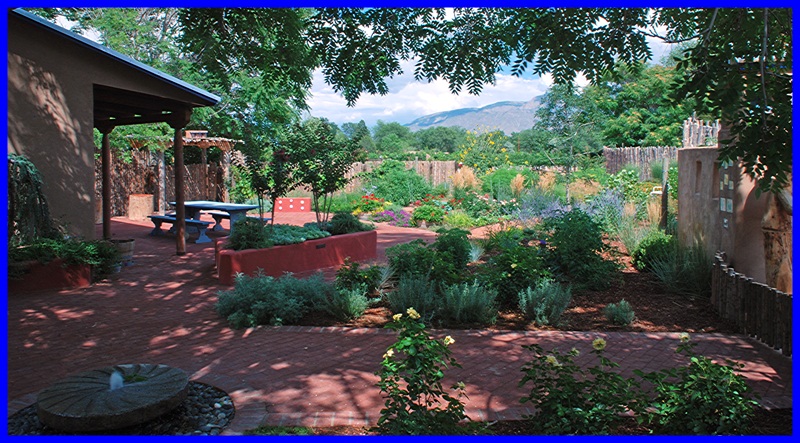 "Handcrafted from Vine to Wine" . . .

Milagro Vineyards and Winery create wines in Northern New Mexico from vineyards located in and around the picturesque village of Corrales. Believing that wine is made mostly in the vineyard, Milagro raises all the grapes used to make its wines. Wines are handcrafted in an old world style using time honored techniques including aging in fine French Oak barrels to honor the land/place the grapes come from. The wines are truly "Handcrafted from Vine to Wine"
Milagro has produced wines from vinifera grapes since the vineyards were planted in 1985 and currently produces red & white table wines - Corrales White and Corrales Red - and varietal wines of Chardonnay, Semillon, Zinfandel, Syrah, Merlot, Cabernet Sauvignon and Cabernet Franc.
Upcoming Events with Milagro Vineyards
2012 Chardonnay Release, Winery Tasting Room, 11- 4pm Feb 7, 12-4pm Feb 8



Restaurants & Stores That Carry Milagro Wines
ALBUQUERQUE
WINE SHOPS
RESTAURANTS
Quarters - Wyoming (505) 292-1300
Zinc Wine Bar & Bistro (505) 224-9380
Jubilation (505) 255-4404
Artichoke Café (505) 243-0200
Wholefoods - Wyoming (505) 856-0474
Farm & Table (505) 503-7124
Wholefoods - Carlisle (505) 260-1366
Two Fools Tavern (505) 265-7447
Sprouts - Lomas (505) 268-5127
Bistro Piattini, (505) 792-1700
Sprouts - San Mateo (505) 821-7000
Savoy, (505) 294-9463

Total Wine, ABQ Uptown (505) 830-2080


Quarters - Yale (505) 247-8579






CORRALES / WESTSIDE ABQ.
WINE SHOPS
RESTAURANTS
Milagro Winery (505) 898-3998
Indigo Crow (505) 898-7000
Sprouts - Westside (505) 890-7900
Bouche (505) 890-8101

Frontier Mart (505) 898-0311
Village Pizza (505) 898-0045
Total Wine, Cottonwood (505) 890-8467
Perea's Tijuana Bar (505) 898-4224

La Bella Wine Shop (505) 922 6610)






BERNALILLIO / PLACITAS
WINE SHOPS
RESTAURANTS
Range Wine Shop (505) 867-1700
Prairie Star (505) 867-3327
The Merc (505) 867-8661
Range Café (505) 867-1700


Blade's Bistro (505) 771-0695
SANTA FE
WINE SHOPS
RESTAURANTS
La Casa Sena (505) 982-2121
La Casa Sena (505) 988-9232
Wholefoods (505) 992-1700
Joe's Diner (505) 471-3800
Susan's Fine Wines (505) 984-1582


POJOAQUE / TAOS
WINE SHOPS
RESTAURANTS
Kokoman (505) 455-2219
Taos Inn/Doc Martin's (575) 758-1977
LAS CRUCES / SANTA TERESA
WINE SHOPS
RESTAURANTS
Vintage Wines - Old Mesilla (575) 523-9463
Billy Crews (575) 589-2071
HILLSBORO
WINE SHOPS

Black Range Vineyards Tasting Room (575) 895-5119

© Milagro Vineyards & Winery. All rights reserved. (505) 898-3998 Email